 stock-photo-young-lady-running-in-the-desert-at-sunset-227869558-2-3
stock-photo-young-lady-running-in-the-desert-at-sunset-227869558-2-3
About AFNUM
Who are we?
AFNUM (The French Alliance of Digital Industries) is a French professional trade association representing digital manufacturers active in various sectors : telecommunication networks' equipment, consumer electronics, IT and printing, mobile devices, photography and connected objects.
AFNUM gathers 60 members across the digital sector, ranging from local SMEs to major global companies.
Together we form a community of leaders, pathfinders, experts and enthusiasts, determined to convey a strong voice for the digital industry, within the digital ecosystem and before public authorities and policy makers.
Our Key figures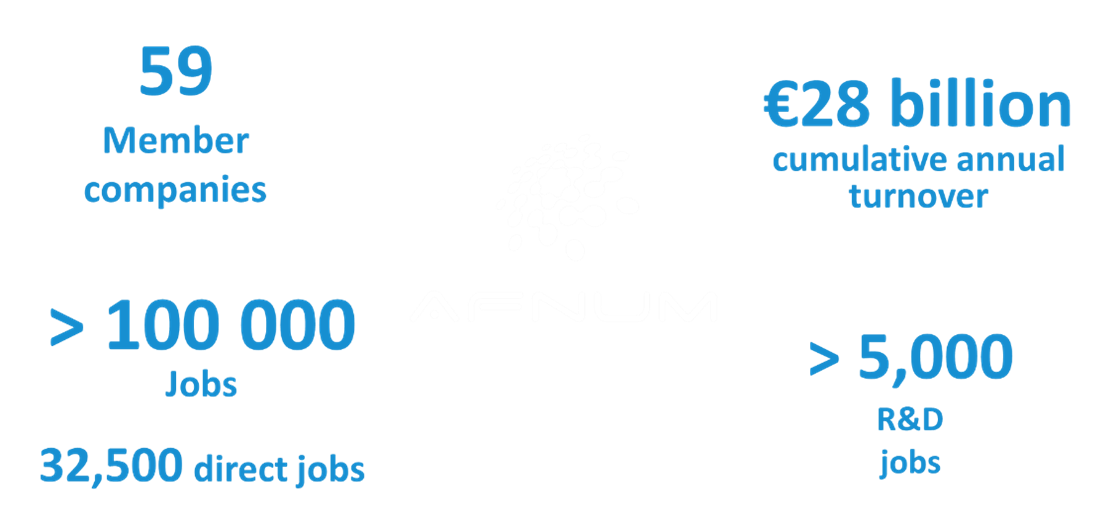 Our Members